A new MarketsandMarkets report entitled "Smart Manufacturing Market by Enabling Technology (Condition Monitoring, Artificial Intelligence, IIoT, Digital Twin, Industrial 3D Printing)" suggests that this segment of the manufacturing market will reach a value of 214.7 during 2020, and grow at  a CAGR of 12.4% from 2020-2025, leading to a value of $284bil by 2025. Growth Factors Emphasis on automation in manufacturing processes, adoption of Industry 4.0, increased government support for industrial automation and emphasis on regulatory compliance are a few factors driving the industry's growth. Other factors include a surge in demand for software that improves efficiency and lowers costs, as...
---
Explore IIoT trends in 2020 and find out what's driving the adoption of Industrial Internet of Things technology.
Do you use IoT at your plant or at home? Comment and share!
---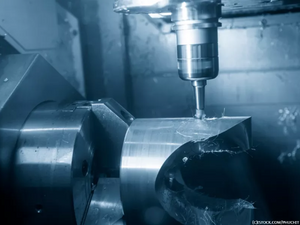 Explore 
fascinating insights from IoT Analytics' study, IIoT Platforms For Manufacturing 2019 – 2024.
---
How can the industrial internet of things improve their sustainability? 
---
As someone who's spent his whole career working in offices, not factories, I had very little idea what a modern "smart factory" powered by the industrial Internet of Things (IIoT) might look like. That's why I was so interested in 
Tempo Automation
's new 42,000-square-foot facility in San Francisco's trendy Design District.